If you are experiencing a dental emergency in the Grosse Pointe Woods area, Dr. Patel will see you today during regular business hours, even if you aren't a patient yet.
Our priority is to alleviate your pain as quickly as possible. Dr. Patel will assess your condition and provide any urgent dental care you might need to get you out of pain and restore your comfort before you leave. Once he has identified the cause of your issue, he will explain your treatment options. You may need to follow-up at a later appointment to complete the course of your treatment.
Examples of Dental Emergencies
It's a good idea to seek treatment any time you're experiencing discomfort, but how do you know if your situation is truly a dental emergency that requires immediate care? You'll want to see a dentist right away if any of the following issues apply to you.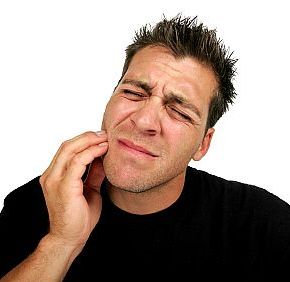 Toothache – Lasting pain in your tooth is often a sign of an infection of the inner tissue, called the pulp. If Dr. Patel determines that your pain is associated with inflammation caused by an underlying infection, he will perform a simple emergency procedure to relieve the pain. To permanently resolve the infection, Dr. Patel will recommend that you follow up with a root canal treatment.
Crown has fallen off – If your dental crown has fallen off, bring it promptly to Dr. Patel to be re-affixed. Without the crown in place, your teeth can shift rather quickly, and within a matter of days your existing crown may no longer fit and will need to be remade.
Damaged or lost restoration – Faulty fillings or other dental restorations leave your teeth susceptible to further damage or decay. After examining your tooth, Dr. Patel will replace the lost or damaged filling or crown with a temporary restoration and explain permanent treatment options if needed.
Trauma – Although minor chips or fractures to the front teeth may not be painful, they could impact your ability to chew or speak normally. These injuries can often be treated with dental bonding to quickly restore function. If any of your teeth have been dislodged following a traumatic injury, bring the tooth as quickly as possible to an emergency dentist. There is a very limited window of opportunity (about 30 minutes) to have the tooth replanted.
Fear of the Dentist
Are you nervous about seeing a dentist? Our office understands and welcomes the fearful patient. Dr. Patel offers oral conscious sedation if you need it. You will be so relaxed that you probably won't even remember your appointment. For more information, please see our sedation dentistry page. Let us put you at ease so that you don't delay getting the care you need for your dental emergency.
Call Today for a Same-Day Emergency Dental Visit
Don't delay if you are suffering from any of these urgent complaints. Call our office at 313-885-9454 to schedule your same-day appointment.