If you would like to straighten your teeth without conventional wire and bracket braces, you may want to consider Invisalign. Developed in the 1990s, the Invisalign invisible braces system is aptly named after the nearly invisible aligners that gradually align your teeth. In fact, from a conversational distance, people won't be able to tell you are wearing the aligners at all.
Dr. Patel is fully trained and certified to use Invisalign.
The Invisalign Advantage
Invisalign has developed a reputation for high patient satisfaction, and with good reason. In addition to being nearly invisible, this innovative system boasts several other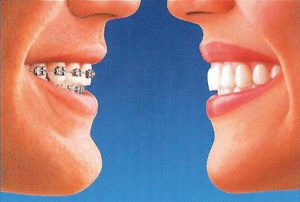 benefits.
Efficiency. The highly sophisticated technology enables Invisalign to use precise movements to straighten your teeth in about half the time of conventional braces.
Comfort. Unlike traditional braces, there are no sharp pieces to poke or irritate the inside of your mouth.
Removable. You can take the aligners out to eat, so you won't have to avoid foods that you enjoy to prevent damage to the appliance.
Hygiene. Since you will remove the aligners to eat, you won't have to worry about food becoming trapped and promoting tooth decay or bad breath. And you can continue to brush and floss your teeth without interference from wires and brackets.
Convenience. No permanent fixtures means fewer trips to the dentist for emergency repairs or adjustments.
How does Invisalign work?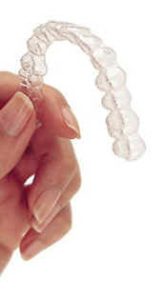 If your particular case is treatable with Invisalign, Dr. Patel will first complete a thorough exam. He will take x-rays and 3D images of your teeth using a non-invasive optical scanner called iTero. This digital technology replaces conventional molds and is completed in a matter of minutes. You will even be able to preview your adjusted smile on screen before you leave your first appointment.
The images will then be sent to the Invisalign lab to create your aligners. Once they are ready, you will visit Dr. Patel to pick up the first set and try them on to ensure they meet the strict quality standards.
You will notice at first that the aligners do not fit your teeth exactly. This is because they are designed to gradually guide your teeth into their new positions. As your teeth begin to conform to the shape of the aligner, it will become increasingly more comfortable. After one to two weeks, you will advance to the next set of aligners. You will repeat this cycle until your teeth have been fully aligned into their prescribed positions.
Most Invisalign treatments are completed within six months to a year, but you will begin to see results within a matter of weeks.
Is Invisalign for You?
Invisalign works best for teens and adults with mild to moderate orthodontic needs. More complex cases may require braces. To begin your journey to a straighter smile, request an appointment online or call our office at (313) 885-9454.