I had dental bonding done on my front teeth. I like that my teeth look straight now, but it has only been a week and they have already turned yellow. I do brush with baking soda and wondered if maybe that is something you can't use with dental bonding. Did I damage them? If so will teeth whitening get them back?
Ellie
Dear Ellie,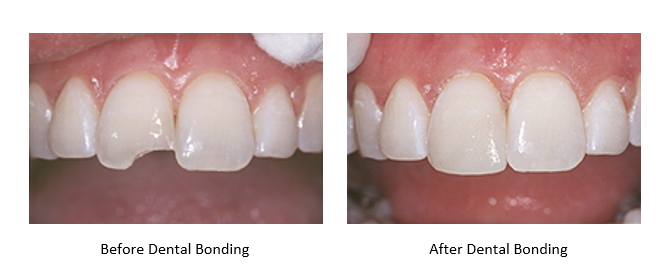 Baking soda is very abrasive and probably damaged the surface of your dental bonding, which led to the discoloration. Teeth whitening will not be a good solution for you because it only works on natural tooth structure, However, there is a way your dentist can polish these back up. Because you have only had your bonding such a short time, I believe he should do this free of charge for you. It also sounds like he did not give you any post-operative care instructions for your procedure, which bothers me.
There is a small chance that he used inferior materials. This can sometimes happen with inexperienced cosmetic dentists. If the yellow doesn't go away or returns when you've been using proper care, then that would be the issue. In that case, you would need to ask for a refund and go to another cosmetic dentist to have this done.
Caring for Your Dental Bonding
Though probably a no-brainer for you it needs to be said that brushing and flossing faithfully will be very important. Bonding always holds up better when it is clean.
Don't use over the counter whitening toothpaste. If you want a toothpaste that will help keep your bonding as beautiful as possible, I recommend Supersmile Toothpaste. This is specifically designed for cosmetic work.
Make sure your hygienist uses special polishing pastes at your cleaning and maintenance appointments to help them retain their luster.
In that same vein, make sure they do NOT use anything like a Power Prophy Jet or acidulated fluoride at your checkups which will destroy your bonding finish quickly.
This blog is brought to you by Gosse Pointe Woods Cosmetic Dentist Dr. Patel.