I received an offer in the mail for a Premium Home Whitening Kit. Do they work?
Callie
Dear Callie,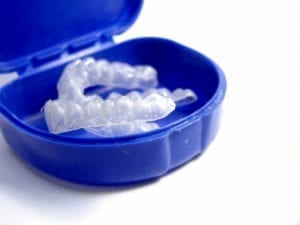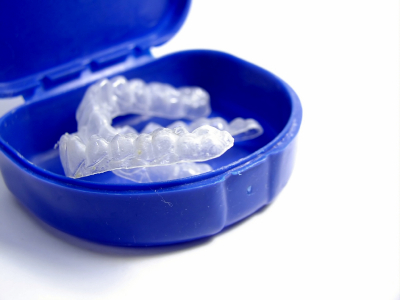 Looking at this product I've got a positive and some potential negatives. First, the positive. The active ingredient is 35% carbamide peroxide. This whitening agent will work. That is quite a positive!  The blue light they offer doesn't really have any value, though it won't hurt anything.
Any over-the-counter kit is going to have a tray that doesn't fit your teeth as well as what you would get with a custom fit tray you'd get with your dentist. That looseness can cause some negatives:
Leakage of the gel:  This will weaken the effectiveness of the gel. In turn, this will require you to need more gel to get the level of the whitening you desire, costing you more money with additional kits.
Vulnerability to your teeth: Just as your gel can get out, there will be things that can get in and pool there. This could be your drink or some food and bacteria. Sitting there will cause it to eat away and weaken the enamel of your teeth.
Irritation: A secondary problem with the leakage is that you risk irritation to your gums. In some cases, there can be more serious consequences such as one patient I know of, who needed a root canal treatment as a result of whitening her teeth outside of her dentist's care.
You are likely looking at this option because you feel it will save you money over the professional teeth whitening your dentist offers. While that is possible, a lot of that will depend on how much whitening you want. What your dentist can offer is stronger and more effective, so it will take fewer treatments.
If all you will need is one kit, then yes, you could save money this way. But, looking at the maximum results you can get from one kit, I find it unlikely that would be someone's end goal. You would need several kits. At that point, you are equal, if not more, to what your dentist would charge, without the benefit of being under their care where they can monitor for the start of any complications. I would talk to your dentist. If finances are keeping you from moving forward, ask if he or she offers any payment plans which would allow you to get started.
This blog is brought to you by Grosse Pointe Woods Dentist Dr. Theodore Hadgis.