I have two teeth that recently just fell out of my mouth.  I knew something was going on because I could see more and more of the underneath of my teeth and they were feeling loose. I didn't know what to do about it so I've put those teeth in with crazy glue, but I don't think they'll stay long. What advice do you have for me? I don't have dental insurance, so I'm not sure how much I can afford. I've typically avoided the dentist because of quite a few bad experiences.
Alan
Dear Alan,
You have an urgent issue going on here. If your teeth are falling out, you have a serious problem. That wouldn't happen without significantly advanced gum disease.  Without quick intervention, you will end up losing all of your teeth. You have a few choices here. I'm going to list them from the best solution downward, but the best solutions are more expensive. You said you didn't have dental insurance, which may be a factor in which you choose, but I want to make sure you understand what is available.
Option One:  Intervention and Dental Implants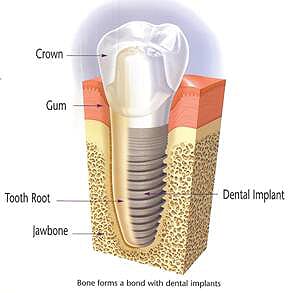 You'll need to get the gum disease worked on right away.  This will mean extra cleanings for a while along with some scaling and root planing. Even with that, you are likely to lose some more teeth. Once the gum disease is under control, you can have some bone grafting done, to build back up the bone loss that resulted from your periodontal disease.
Then, your best option is to replace the missing teeth with dental implants. These use a prosthetic tooth root to replace the missing root from your natural tooth. Then, after the bone has had time to integrate with it, a dental crown will be placed on top of the restoration. Dental implants are the closest thing to having healthy natural teeth again. It's strong and secure. You can even eat steak if you want to.
Option Two: Intervention and Other Replacements
Next, you can intervene to get your gum disease treated but then use less expensive tooth replacements. There are a variety of replacements you can get.
A dental bridge suspends a false tooth between two dental crowns. This option makes more sense if the adjacent teeth need to be crowned anyway.
A removable partial denture will attach to your adjacent teeth with clips.
A dental flipper is usually only used as a temporary replacement while you save up for a better replacement, but it is an option.
Option Three: Extract Your Teeth and Get Full Dentures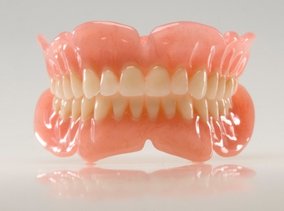 If your teeth can't be saved or you just don't or can't invest in the intervention, then you can extract the teeth and get complete removable dentures. There is a danger to this, though, depending on your age.
Once your teeth are removed, your body, in an effort to be as efficient as possible with its resources, will resorb the minerals in your jawbone to use elsewhere in your body. This has the effect of slowly shrinking your jawbone. In about ten years or so, you won't have enough jawbone left in your body to retain your dentures. Not only making you look years older than you are, but making it impossible for you to eat solid food.
Dealing with Dental Anxiety
I noticed you mentioned bad experiences have kept you from the dental chair. You are not alone in that reaction. Dental anxiety is a real thing and has cost many people their oral health. I'm going to suggest you try seeing a sedation dentist. They can give you a pill that will completely relax you throughout your entire appointment. In fact, depending on the level of sedation you choose, you can be so relaxed that you can sleep through the procedure if you want to.
This blog is brought to you by Grosse Pointe Woods Dentist Dr. Theodore Hadgis.