I need advice and fairly quickly. I needed to get a new denture for my implant overdenture. I went to my dentist for a consult and let him know I was being transferred to another state in eleven weeks and wanted to get an estimate on how long it would take to get my dentures in. He told me just three weeks. That worked so we went ahead with it. Two months later, the dentures finally came in, but they didn't fit. He forced them on and I was in pain and unable to eat the remainder of the day. I finally took them off to give myself a break but then I could not get them back on. I went in the next day and had to see his partner because he was gone. He admitted there were problems with it and it needs to be re-done. Not only are the holes not drilled out properly, but the dentures are slanted left to right. The whole thing needs to be redone. I have zero confidence this can be done on time. Am I within my rights to ask for a refund?
Dennis
Dear Dennis,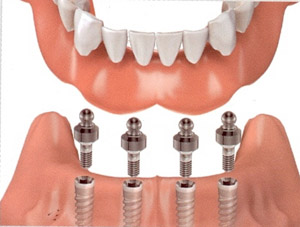 Yes. Your dentist made an agreement with you that these would be ready in three weeks, which is the correct amount of time these should take, and he did not deliver that. Not only was he not on time, but the unit didn't fit. He is obviously out of his depth here. Two months is way too long which signals to me he was struggling.
Dental implants are not an official specialty nor is it taught adequately in dental school. For a dentist to do these well, they need to invest in some serious post-doctoral training. It does not appear that this dentist has done that, not only because it took so long, but also because the dentures were so badly done.
I would start by gently asking for a refund. He should not have a problem with that, but if he complains here are two suggestions:
First, tell him you will leave a negative review. This will impact his business and if he is wise he will care about that. If he is not wise and still doesn't agree to your refund, then I would suggest you mention that you will have to go to the dental board with this. That should sober him up.
Best of luck in your transfer.
This blog is brought to you by Grosse Pointe Woods Dentist Drs. Hadgis and Patel.