I'm about to get a dental crown on a front tooth so I want it to look very nice. I need to touch up my teeth whitening in order to make sure my crown can be made a color I'll want to keep. I just need someone to give me some advice on how to go about that. My dentist wasn't sure. Here are my questions: First, how many weeks do I need to plan to whiten? Second, how long each day? Third, is there a waiting time between finishing whitening and getting my dental crown?
Alicia
Dear Alicia,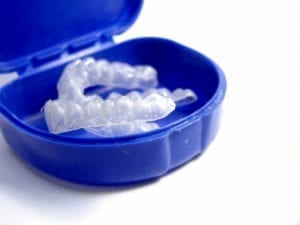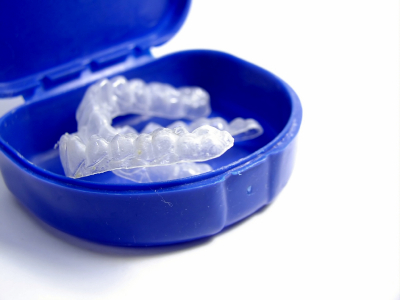 I'm going to answer the last question first because it is the easiest. You'll want to leave at least a week, preferably two, between the time you stop your teeth whitening touch up and the time you choose the color for your dental crown. This will give the whitening time to stabilize.
As for the first two questions, a lot of the answer depends on how white you want them. Each patient has a different level of whiteness for their goal. The bottom line is the longer you whiten, the whiter they'll get. That goes for number of hours a day in addition to how many days a week.
I'd suggest wearing your whitening trays for as long as you can tolerate during the day or, if you are able, wear them overnight. The longer they're on, the faster your teeth will whiten and the fewer days you will need to wear them.  If you can't tolerate them overnight or can only wear them about an hour a day, then plan on making that whitening time up in the number of days you wear them.
Dental Crowns on Front Teeth
The one concern I have here is your dentist wasn't able to answer these questions for you. Teeth whitening is a pretty basic (if not the most basic) type of cosmetic dentistry procedure around. Yet, he couldn't guide you. Placing a dental crown on a front tooth is much more advanced. I'm worried he may be in over his head.
Here are some things to look out for to ensure you get the beautiful results you want.
First, he needs to place an all-porcelain crown. Make certain he doesn't place a metal-based crown on your tooth. These never look as natural and eventually develop a dark line at the gumline. Second, make sure he uses a temporary try-in paste before permanently bonding on the crown.
This will allow you to see what the crown will look like and make certain that it matches your other teeth. If it doesn't, he needs to send it back to the lab. Even the best cosmetic dentists, will usually need a couple of try-ins with a front tooth so don't expect him to get it first go-round.
This blog is brought to you by Grosse Pointe Woods Dentist Dr. Theodore Hadgis.